Hello!!!! In case you're wondering why I've been pretty quiet, it's because I've been keeping most of my entries private because I'm keeping the 2nd pregnancy under wraps till we're ready to share. Yes, you read it right. We're pregnant with Baby No 2!
Looks like baby has Nadya's nose. Or rather mummy's nose. HAHAHAHAHA
We're expecting a Baby Boy this time round. Yay Team Blue! I'm at my 26th weeks right now. Heading to the third trimester very very soon! Insha Allah we'll be expecting him in January 2018. His EDD is 1 week after Nadya's 3rd birthday and i'm really hoping that he stays in there till after Nadya's birthday cos if not, i cannot eat cake. LOL.
You can now read all my private entries on the IVF Cycle 2 & the Pregnancy here.
Although there's really not much to read really. Because, 2nd child syndrome. Sorry baby! I didn't even blog much about my IVF cycle this time round cos to be honest, i was really quite slack about it and i chronicled my 1st IVF cycle in detail. Most of it remain the same (except the cost but i'll blog about that in another entry, hopefully.)
Please pray for our well-being & my sanity. Getting pregnant with an active toddler is….. tiring.
Meanwhile, Nadya is really excited about the baby. We brought her to the detailed scan appointment & when she saw the screen & adik on it, she shrieked "Ehhhh… baby!!! mummy!!! Baby!!" So loud k and each time she chances upon the scan pictures of her adik, she'll  say "aaaaawww so cute baby." Ye lah. adik kau sorang je yg cute.
This pregnancy is really different so i had a feeling from the start it could be a boy but i didn't wanna get my hopes high up cos i cannot be thaaaat lucky. But i prayed for a baby boy this time round. Just like how i constantly prayed for a baby girl the 1st time round. Allah is great indeed.
It's also quite tiring this time round & i'm sure it's because i'm older now & i take care of Nadya full time? Toddlers are exhausting. I want 40 weeks to come by fast but i also want to enjoy the moment because this might be my last pregnancy cos i don't think i want to go through IVF again.
But my father told Rusly "Women are fickle-minded. They'll tell you they don't want kids anymore. Next thing you know, they want to get pregnant again." HAHAHAHA True story kalau tak, takde nya mak aku anak sampai 6. LOL
Tapi kalau nak suruh aku beranak 6 memang tak lah. Kalau kena semua active cam Nadya…..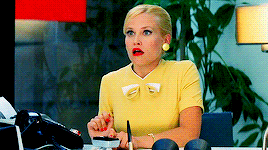 14 weeks to go before we meet Baby Adik! ❤